Discover the Toyota Brand
When you want to get a Used Car that you know can last you for over 200k miles, the Toyota brand springs to mind. Here at our Used Truck dealership serving Brockton, our selection of used Toyota for sale is packed with great options for every budget and lifestyle. Finding the right Used SUV here at Prestige Auto Mart is easy when you know what options you have, and understanding the key differences between each model helps you to know what is the best fit for you.
With so many models in its lineup, the Toyota brand is capable of giving its drivers variety and style. When paired with the brand's reputation for reliability and longevity, Toyota is the kind of vehicle that you can buy pre-owned and know that you're getting an incredible used car. When you think about Toyota, you know there are key models that have made up the cornerstone of this company. The Toyota Corolla and Camry are two sedans that have been popular among many drivers over the past few decades, and with the rest of the lineup, it's earned its place in automotive history.
Check Out Some of The Most Popular Toyota Models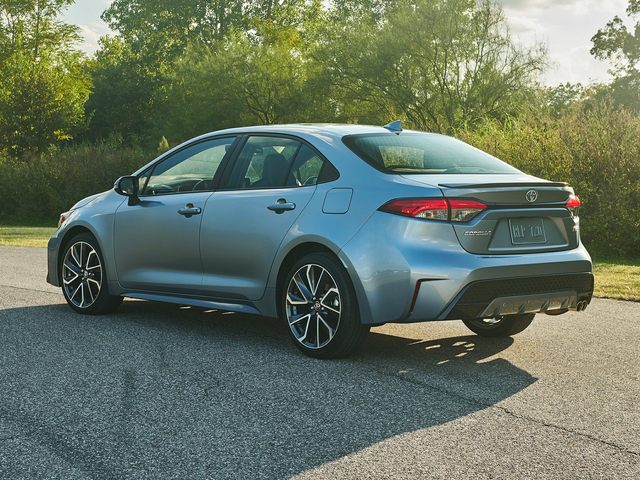 Toyota Corolla Car
If you had a Toyota Corolla as your first car, you're not alone. These long-lasting and attractive cars are what make our customers feel safe while staying within a certain budget. This vehicle's continued support is why so many drivers choose to continue buying used Toyota Corolla Cars near Fall River for years after. Its economical engine delivers generous gas mileage, allowing you to explore your surroundings and get a sense of who you are as a driver. The Corolla is a practical sedan that you can drive at any age because it is timeless, offering you an image that doesn't just get better with age; it grows with you and stays true to its roots.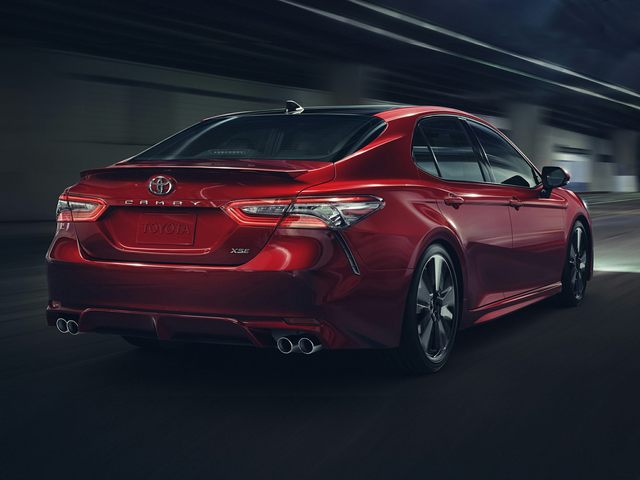 Toyota Camry Sedan
Another long-lasting car that drivers know they can rely on is the Toyota Camry Car near New Bedford. Along with the Corolla, the Camry is one of the most popular cars on the market, not just because it's attractive and full of features, but because it handles the passage of time like a champion. As you rack up the miles, your Camry will take it in stride, letting you enjoy the benefits of generous fuel economy while allowing you to sit comfortably behind the wheel. There's no telling what will happen with your drive as you drive a Camry because the call of the open road is easily answered when gas mileage is no concern.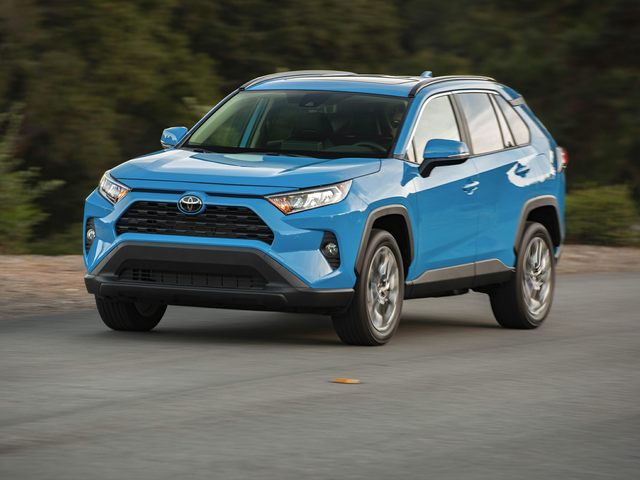 Toyota RAV4 SUV
The driver who needs slightly more space than a sedan can provide should check out the Toyota RAV4 SUV. It defies convention and offers a sleek, stylish appearance that you remember from first sight. Get the features you need without spending more because you know that the Toyota brand is not only long-lasting but is affordable. If you haven't taken a test drive in a RAV4, now is the perfect time to browse the used inventory that we have to find yours. Offering seating for five and up to 69.8 cubic feet of cargo space behind the first row. The RAV4 can still offer up to 37.5 cubic feet behind the second row for the driver who wants to use all five seats, so go ahead and pack an extra bag.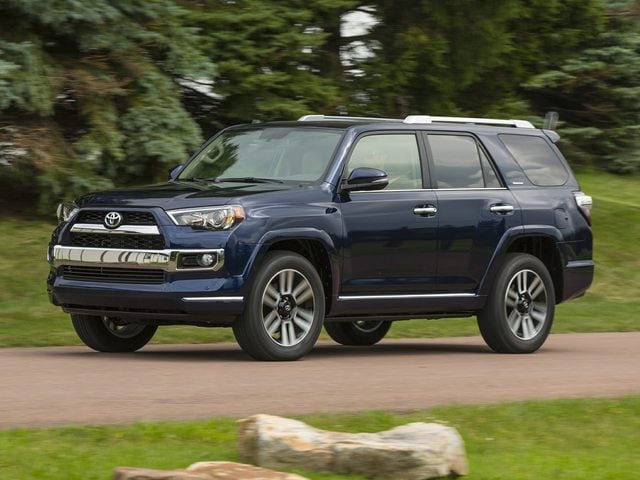 Toyota 4Runner SUV
It's part truck, and part SUV, which is why the Toyota 4Runner SUV is such a popular pick among our customers. In the midsize market, the 4Runner provides up to 5,000 pounds of towing and seating for seven passengers. It also gives you plenty of cargo space, especially when you fold the seats, which reveals up to 88.8 cubic feet behind the first row. If you need to use all seven seats, you can keep the rows upright and enjoy 46.3 cubic feet behind the third row. There's no telling what can happen when you're behind the wheel of this midsize SUV, but we're sure you'll be happy to see for yourself what opportunities reveal themselves. Your used 4Runner offers the option of part-time four-wheel drive, letting you choose when to use it and when you don't need it as much.
Toyota Highlander SUV
Another SUV that behaves a bit like a truck is the Toyota Highlander SUV. It gives you 84.3 cubic feet behind the first row and 16 cubic feet behind the second while offering room for five passengers. The Highlander is capable of towing 5,000 pounds, so you know that you can get your big toys to your favorite vacation spots. With the latest features, your commute can be a more enjoyable experience, especially with connectivity that you need to stay close to work and family while on the go. If you want a capable SUV that handles itself on and off the road, the Highlander is your pick. If you need all-wheel drive for additional support, it's an option on the Highlander SUV, giving you more capability to experience life how you want to.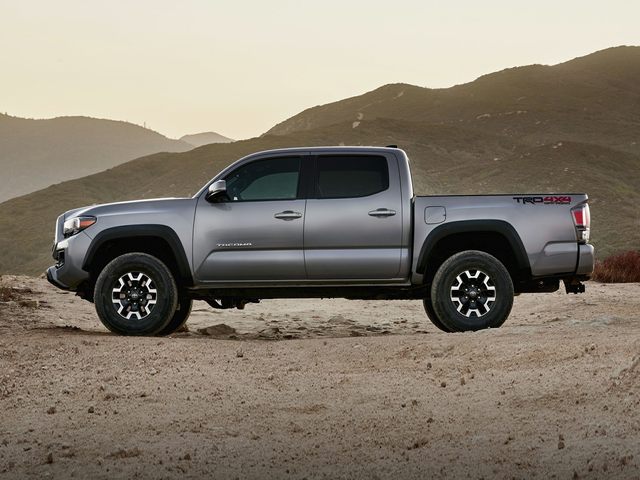 Toyota Tacoma Truck
You've probably seen the Toyota Tacoma Truck on the road, and it's no surprise that these models are so popular. These trucks have the handling and off-road capability that makes every commute and weekend project a more enjoyable experience. You have up to 6,800 pounds of maximum towing capacity to help you get through every type of job possible. The Tacoma is available in a variety of trims, including TRD Sport, TRD Off-Road, and TRD Pro, each offering more power for jobs that other trucks can't handle. You can customize your truck by choosing different cab styles and bed lengths to give you the support you need for every lifestyle. Choose a 4x4 or stick with a 4x2 option and make your day complete with the right truck.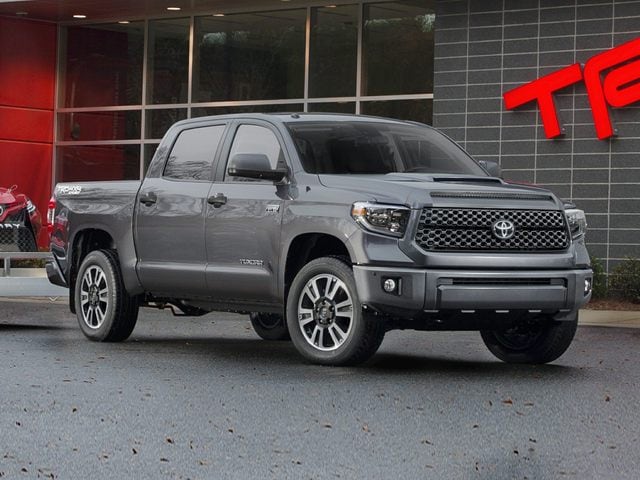 Toyota Tundra Truck
Behind the wheel of a Toyota Tundra Truck, you'll discover the reasons to explore your surroundings. With a powerful selection of engines that can help you tow up to 10,200 pounds, the used Tundra can accommodate any lifestyle. Whether you invest in your side projects on the weekend or you need a tough truck that is capable during your daily life, the Tundra truck is a great choice. The Tundra offers various cab and bed options, and this Toyota truck provides plenty of character for you to enjoy for any lifestyle. When you choose between the two- and four-wheel drive option, the Tundra can help you handle many tough jobs.
Ready to see a Quality Pre-Owned Toyota Up Close?
Whether you need a used RAV4, Highlander, or 4Runner, you're getting quality-built and spacious machines that are ready for anything. The Toyota trucks in our inventory, like the Tacoma and Tundra, are also ready to get you to where you need to go without any issues, plus help haul your heavy loads to where you need them to go. What else could someone want from a used vehicle?
Our team is ready to help you realize your dreams of driving the perfect used Toyota near Providence. We are a
Buy Here Pay Here dealership
, which means we can help you to find the perfect No Money Down Car Loan. Bad credit? No credit? No problem. Here at Prestige Auto Mart, we aim to help our friends find Bad Credit Car Financing so you can rebuild your credit and continue to live your life. Do you know which model you want? With so many options, it's important to understand the differences between these models, so be sure to get some research in to help make the decision easier.
There really is no substitute for a test drive. Browse our Toyota inventory online to see details and pricing, but be sure to get in touch to arrange a test drive. Discover the Toyota that you can drive around the streets of Brockton MA, Providence RI, or New Bedford!
Visit us today! 
Hours
Monday

9:00am - 8:00pm By Appt

Tuesday

9:00am - 8:00pm By Appt

Wednesday

9:00am - 8:00pm By Appt

Thursday

9:00am - 8:00pm By Appt

Friday

9:00am - 8:00pm By Appt

Saturday

9:00am - 5:00pm By Appt

Sunday

12:00pm - 5:00pm By Appt