We Have New and Used Nissan Cars, SUVs, and More for Your Brockton Driving Needs
When you're looking for dependable and affordable cars, you'll find few names that come up as much as Nissan. A stalwart source of sedans, SUVs, and more, Nissan offers a diverse selection of vehicles that offer a lot for less.
If you're interested in the Nissan experience, the experts at Prestige Auto Mart can help! Not only do we have new and used Nissans to show you, our team can also offer the expertise to help you find the right model for you needs in Providence or Fall River.
Combined with the affordable financing waiting at our onsite finance center, we have everything you need to your one-stop shop for Nissan cars.
Explore These Popular Nissan Cars, Trucks, and SUVs
What are you looking for in a new car? Is it a nimble and efficient sedan? Or would you prefer the versatility of a good SUV? Maybe you're the type that wants pickup truck power or hybrid efficiency? No matter what you're hoping to bring home to New Bedford, you'll find ample options waiting for you in the new Nissan lineup.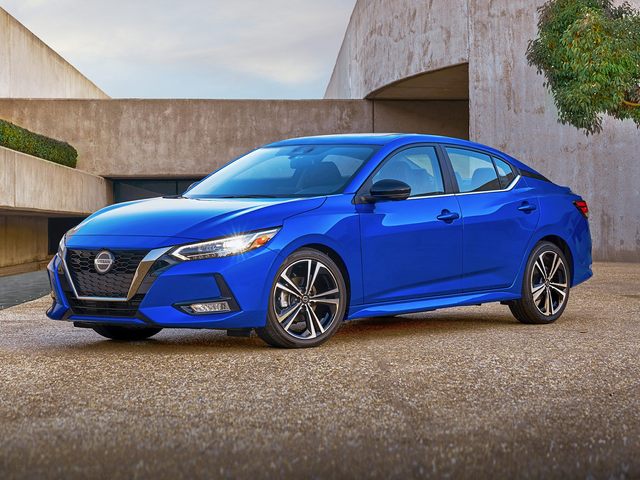 Nissan Sentra
The compact Nissan Sentra sedan is beloved by Brockton drivers for its affordability, comfortable performance, and value-driven feature suite. While it might not have the high-performance options of some of Nissan's bigger cars, it more than makes up for it with its comfortable interior and competitive price tag.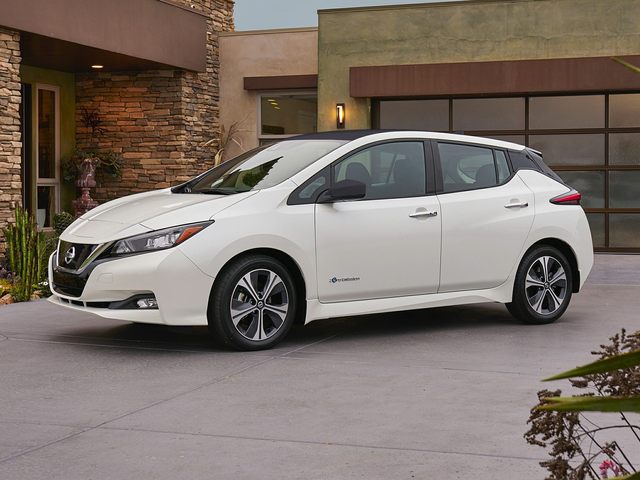 Nissan Leaf
Nissan's compact hybrid has been a green-driving leader for years now. While its comfy interior and robust feature make for a nice ride, the real star of the show rests under the hood! Its hybrid powertrain will take you further for less, offering one of the best options out there for Providence's efficiency-minded drivers.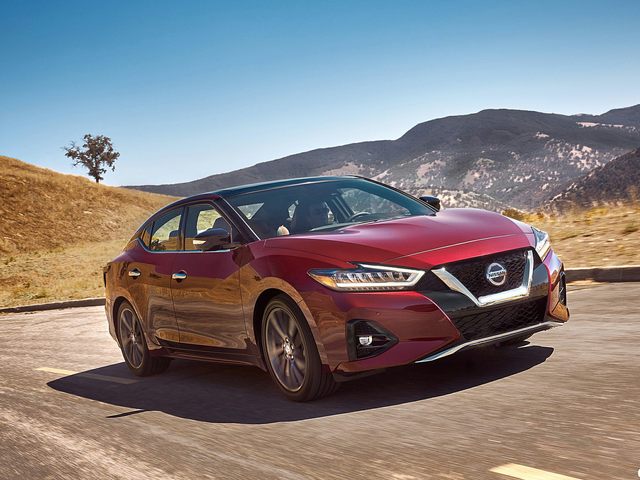 Nissan Maxima
With its powerful V6 engine options and premium-packed feature suite, the Nissan Maxima offers an impressive package that easily stands shoulder to shoulder with the mainstream market's best. If you're looking for something with luxury-level features and a sporty driving dynamic, the Nissan Maxima is built to impress.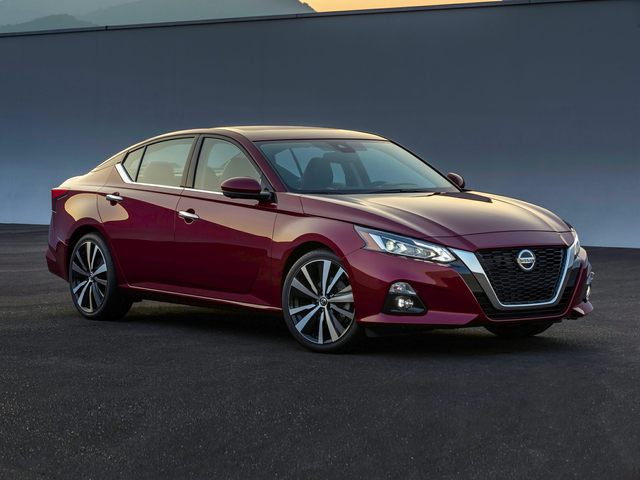 Nissan Altima
Benefiting from a recent redesign, the Nissan Altima combines the comfort of a spacious mid-sized sedan with aggressive styling, powerful engine options, and a top-tier collection of features. Its unique Variable Compression powertrain option provides a higher level of performance without the traditional sacrifices to fuel economy.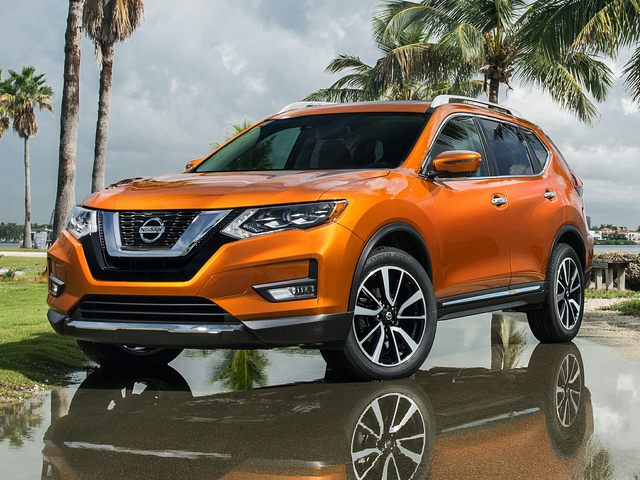 Nissan Rogue
One of Nissan's bestseller and one of the most popular SUVs on the roads of Fall River, the Nissan Rogue SUV combines sleek looks with a smooth ride and rock-solid features. Its spacious interior stands out for comfort when compared to many other compact SUVs. When you add in the benefits of its standard safety package, optional all-wheel-drive, and more, it's not hard to see why so many drivers have made the Nissan Rogue their SUV of choice.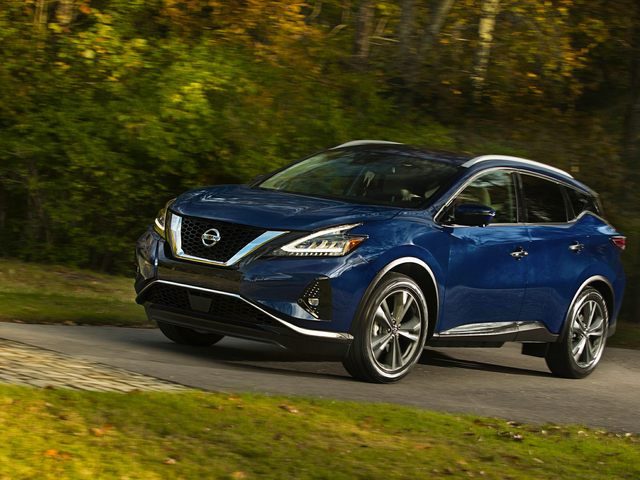 Nissan Murano
The Nissan Murano SUV takes the best parts of the Nissan Rogue and builds on them with the perks of a mid-sized SUV. That means more space inside, more power under the hood, and more versatility when the roads get tough. If you think bigger's better, the Nissan Murano might be the SUV for you.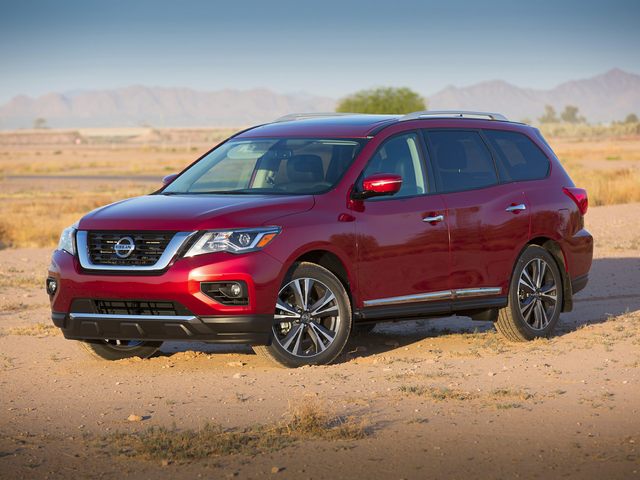 Nissan Pathfinder
If seating for seven and powerful V6 engine options don't sound like enough to impress you, don't worry. The Nissan Pathfinder has plenty more to offer than that. Its rich feature collection includes a robust standard safety suite and advanced media options. The new Rock Creek edition also offers welcome all-terrain styling options for the adventurous at heart.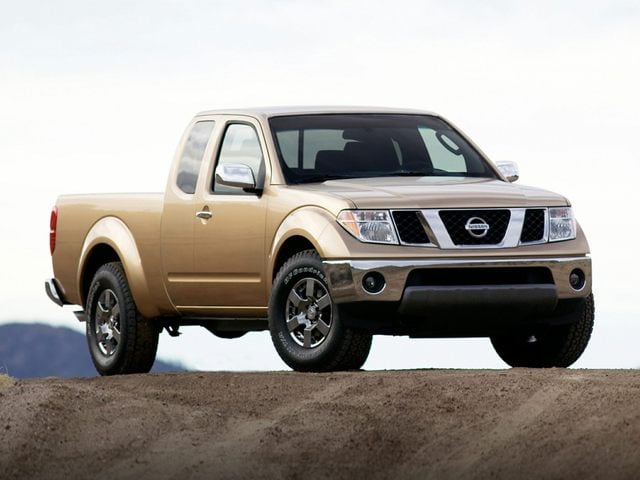 Nissan Frontier
The Nissan Frontier has been one of the consistently popular trucks in the mid-sized segment for years now. Whereas many of its competitors have tried to up the ante with complex equipment, the Frontier stands out with a commitment to simplicity. If you're looking for an inexpensive no-frills truck with a sturdy design and solid performance options, the Frontier has what you need.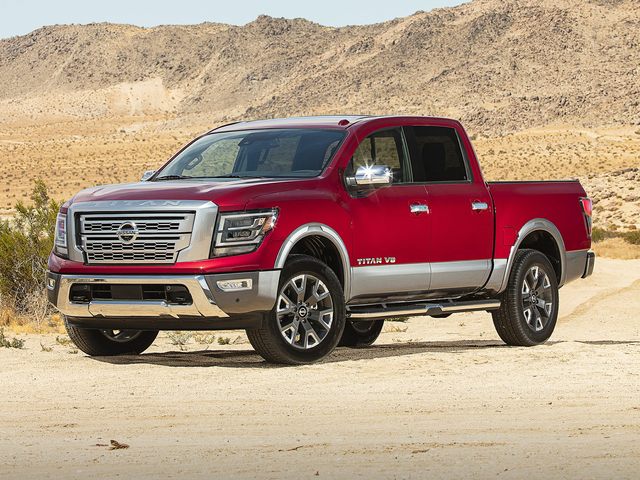 Nissan Titan
Nissan might not be the first place many shoppers look when they want a new full-size truck, but it really ought to be! The Nissan Titan truck offers a powerful standard performance package that costs less than many of its famous competitors while dishing out more out-of-the-gate performance. You won't need to invest in expensive upgrades to get the best out of the Titan. It offers genuine high performance at the base level.
Find These Nissan Models and More at our Dealership!
While our new Nissans might be great, there's no reason you can't find an excellent experience in one of the used Nissan models at our dealership too! Our sales team can offer you access to used Nissan models like the Nissan Sentra, Nissan Altima, Nissan Rogue, and more! These pre-owned models combine the great features and performance options that make the Nissan lineup special, with the affordability of a used car price tag.
Financing for Every Kind of New Bedford Driver
Once you've settled on the right Nissan car or Nissan SUV for your driving needs, you'll need financing to pay for it. Luckily, that's another area where the experts at Prestige Auto Mart can help!
Our team has onsite finance professionals who can offer a direct line to our local area lenders. They've helped us connect countless Brockton and Providence drivers to loan and lease offers built to match their budgets. These include customers struggling with bad credit and other financial difficulties.
Our finance experts can also offer you the benefits of Buy Here, Pay Here financing. This special financing is perfect for customers struggling with damaged credit, troubled payment records, or with no credit history at all. It's also good for self-employed customers who may have a hard time providing the same employment details that other drivers have.
Buy Here, Pay Here is a valuable tool in our toolbox that helps us send every one of our customers home with the Nissan model they want. We'd be happy to answer your questions if you have them. We have no money down loan options available!
Contact Prestige Auto Mart Today to Find the New or Used Nissan for You
Is there something in the Nissan model lineup that piques your interest? Don't hesitate! Put a call or a click in with the experts at Prestige Auto Mart. Our dedicated sales staff would be happy to answer any questions you have about our new and used Nissan cars. We'll listen to your needs and help you home in on a Nissan car, SUV, or truck that provides the match you're looking for. We can provide a full rundown of all our Nissan models, including favorites like the Nissan Rogue and more.
We'd be likewise happy to answer any questions you have about financing. We routinely offer new and used finance specials designed to help our customers save. Our number goal is always to offer you more, and for less if we can!
For all your Nissan driving needs and more, reach out to us today. We take pride in our status as a resource for drivers all over our area. We'd love the opportunity to be a resource for your too. Contact us or visit one of our locations listed below - we are ready to serve!
Hours
Monday

9:00am - 8:00pm By Appt

Tuesday

9:00am - 8:00pm By Appt

Wednesday

9:00am - 8:00pm By Appt

Thursday

9:00am - 8:00pm By Appt

Friday

9:00am - 8:00pm By Appt

Saturday

9:00am - 5:00pm By Appt

Sunday

12:00pm - 5:00pm By Appt