How to Find the Right Truck For Your Lifestyle and Budget
We at Prestige Auto Mart are more than excited to help you find the right truck. We know that searching for the truck of your dreams can take time, and there are many things to consider in the long run. With that being said we are happy to provide you with the guidance that you need to make the best decision for your purposes. Check out plenty of the things to keep in mind when buying a truck, and look into what will help you to make the best decision.
New or Used?
One of the first things to look into is if you would benefit more from a new or used vehicle. Buying a new truck is certainly a good move for those of you that are looking to enjoy a model that has no use to it. But, when you buy a new truck, you must be mindful that it will be far more expensive than if you buy a used truck. Buying a used tuck is a great move when it comes down to getting a vehicle that works hard for you but that isn't so expensive that it is draining your bank account. If buying used is for you, look for a dealership that has a large inventory and multiple options to shop and compare. Depending on your budget you want to look for trucks that have low mileage and are ready to provide you with a long hard working life ahead of them. But whenever buying used, make sure the dealership is willing to give you the CarFax report and their own technical intake report - but also will let you take your chosen truck to your own technician for an independent review.  Prestige is proud to do this for every customer.
What Will You Be Using Your Truck For?
We can't express enough how important this is. Deciding what you will be using your truck for, is the thing that helps you to decide which level of truck is the right one. If you are just looking to occasionally tow or haul small items, then the right truck might be a lower level truck. You may want to look into one of our many impressive smaller trucks such as the incredible Chevrolet Colorado, or the impressive GMC Canyon. These trucks are built to give you a bit if extra oomph but are not quite the heavy duty machines that you'll often see on a construction site.
If you are looking to enjoy a more intense truck experience, or to find a truck that is more equipped to help you through heavy jobs, then we suggest checking out the next level of trucks. With a vehicle such as the Chevrolet Silverado 1500, or the Ram 1500, you will be able to tow anywhere between 12,000 and 13,000 pounds (give or take). With this next level of towing and hauling capability, you should have no trouble at all getting tougher jobs completed.
If you are looking for a true workhorse, then we recommend checking out both the 2500 level trucks and the 3500 level trucks. These amazing models give you the access you need to an undeniable performance, and will help you to truly crush the jobs that lie ahead. With gooseneck towing capability, we are almost certain that you will enjoy a life of comfort while still maintaining your farm, or construction site. Additionally, many of our trucks are incredibly comfortable, and will help you to truly enjoy every second of the job you are on.
General Car and Truck Buying Tips
With a long list of general truck buying tips, we know that the residents of Brockton, Providence, and Fall River will be able to easily and seamlessly buy the right truck at the right price. One of the things that is often very important when it comes to buying a used truck, is the ability to be able to take the truck to your own mechanic. It is wildly important to make sure that you take the truck you are considering to a mechanic that you can trust. Upon deciding that the truck is in great condition, you can then move ahead with the buying process.
Another thing to look out for is a vehicle that has some use. Though it can seem enticing to buy a vehicle that is several years old with very, very low mileage, that can actually be a setback in the long run. When vehicles are out of use for a while, they may have problems performing in the future. These problems can bite you in the long run, and the truck may have problems, whereas a truck that has been utilized constantly can often times perform better than one that hasn't enjoyed constant use.
Towing Capacity
Because you may be buying a truck to help you with tough jobs, it is extremely important that you read up on the vehicles towing capacity, and that you decide ahead of time what kind of towing access that you will want. If you are only looking to tow a few things, you may want to go with a truck that has a lower towing capacity, or if you are looking to handle a lot, then you may want to checkout a truck that has a much higher towing capacity. Wither way, we can help you decide on the right used truck, and show you the incredible selection that we have in our inventory.
We at Prestige Auto Mart are very eager to help you find the right truck when it comes to buying a pre-owned or used model. We welcome the New Bedford, Fall River and Brockton areas to reach out to us today with any other questions.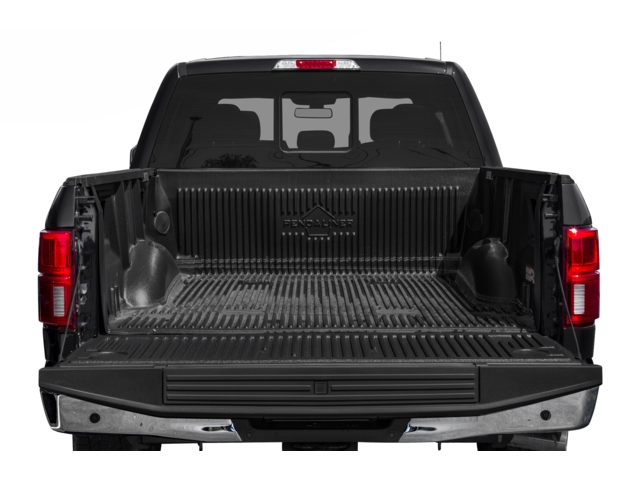 The truck bed is a key feature in a truck - depending on how you will be using your truck, you may want to check the truck bed dimensions.
A truck is one of the best kinds of vehicles for off-road work or adventure
Make sure you trust your dealership - and that they are willing to give you the CarFax report and their own technician's assessment of your truck. More importantly, make sure they are willing to let you take the truck to YOUR own personal mechanic.