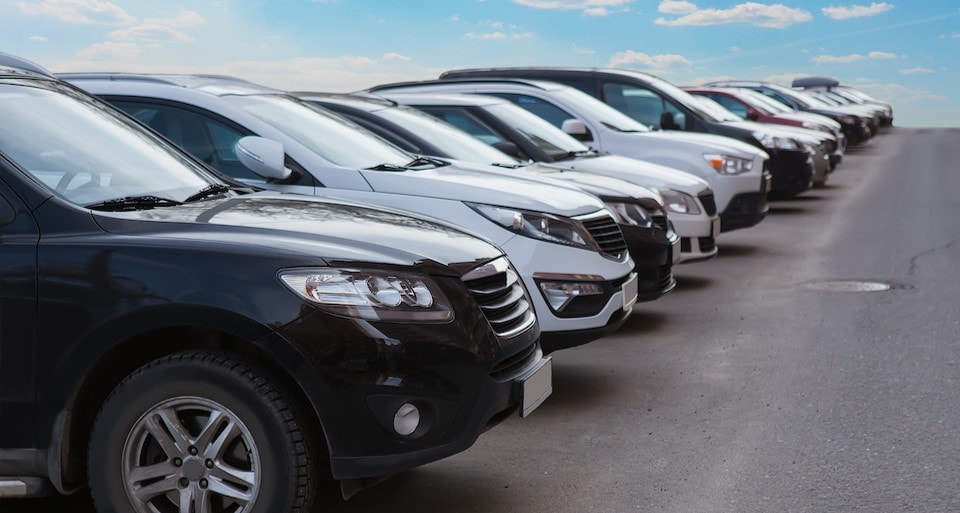 How to Buy the Right SUV for You
When you're shopping for an SUV, the sheer number of options can be overwhelming. From compact crossovers to full-size three-rows, it can be hard to know where to start. Here at Prestige Auto Mart, we strive to offer our shoppers a team of experts at each of our locations that can assess you and your family's needs and quickly point you in the right direction. Not to mention, we stand for transparency and quality to ensure you drive home in a used SUV that you can trust.
Shop the location nearest you. We have dealerships near Providence, Fall River, and New Bedford, just to name a few.
Performance Features to Consider
Horsepower: While some SUVs churn out impressive horsepower numbers, their large stance sacrifices on responsivity. If straight highway driving makes up your daily commute, this could be just fine. However, city-dwellers might find themselves drawn to a compact crossover like the Toyota RAV4, which takes twists and turns with ease.
Drivetrain: When you're navigating the streets of Brockton, it's not unusual to experience rough weather. All-wheel drive vehicles, such as the Ford Expedition, evenly spread power across all four wheels, whereas four-wheel drive vehicles, such as the Chevy Tahoe, directs the power to the front or rear wheels depending on what's necessary for your current conditions. Think about what makes you most comfortable and look for that drivetrain in a used SUV.
Utility that Fits Your Lifestyle
Towing Capacity: If your life consists of hauling boats and trailers, you'll want a full-size model with a hefty towing capacity, such as the Toyota Land Cruiser or Jeep Grand Cherokee.
Seating and Cargo Space: Interior space is another big box to fill and drivers will want to pay attention to cargo space with seats folded and unfolded, as well as seating capacity. Some SUVs allow you to remove the third row, while others don't. Some rear seats split in unique configurations, and some in the traditional 40/20/40 layout. Decide what's best for your family among our used SUV inventory.
Working The Right Used SUV Dealership
There is no doubt that trust is a huge factor when buying any vehicle, but particularly for used cars, trucks, and SUVs. When you are ready to buy your used SUV, you'll want to know that the dealership you are doing business with respects you, is completely transparent about what you are buying, and offers multiple financing options.
Respect and Transparency: Look for a dealership that can give you vehicle history reports, a list of work done by their own service center, CarFax® reports. Some dealers will allow you to take the used SUV you are considering to your own mechanic for an unbiased opinion.
Financing Options: Look for a dealership that can offer flexible financing options. Sometimes dealerships with on-site financing departments can give you great terms, even if you have bad credit.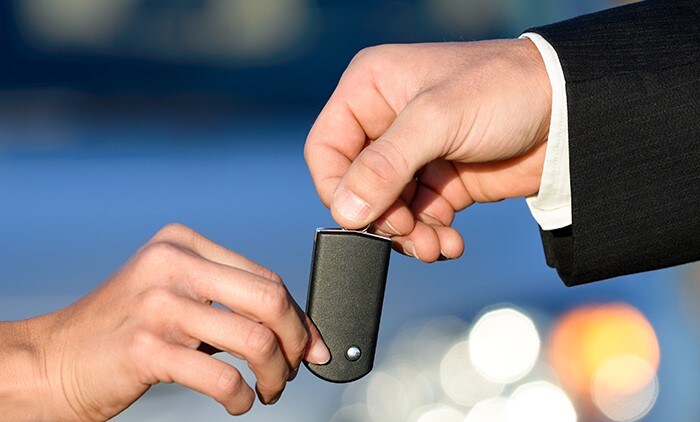 A Great Selection of Used SUVs for Sale with Any Prestige Dealership
We have several used Toyota options like the three-row Toyota Highlander with all-wheel drive, as well as the all-road used Jeep Wrangler, popular for those that want power no matter their terrain. Find a reliable used Ford full of life in a used Ford Explorer, or try something compact in a used Chevy Trax, known for its agility. If you're a used Nissan lover, try the mid-sized used Nissan Rogue that checks all the boxes.
Find the Prestige Auto Mart Nearest You to Start Shopping
When you shop with a Prestige Auto Mart dealership, you're choosing a dealership that backs up their claims. You can count on the quality of every used SUV in our inventory thanks to vehicle history reports, maintenance reports from our service center, and CarFax®. We give you the freedom to take your used SUV to your own mechanic and let you have all the information associated with its history for your records.
Our financing practices are also helpful, with Buy Here Pay Here options, financing regardless of your credit standing, and no money down on car loans. We'll work with you to secure your ideal used SUV.
We're proud to offer our Massachusetts shoppers a wide variety of used SUVs across multiple locations across the state. Find the Prestige Auto Mart most convenient to your home to begin the shopping experience and meet the right used SUV for you and your family's lifestyle. We have a broad used inventory in Westport, and you'll also find plenty of SUV options in Taunton, as well. Find directions to your nearest Prestige Auto Mart today.