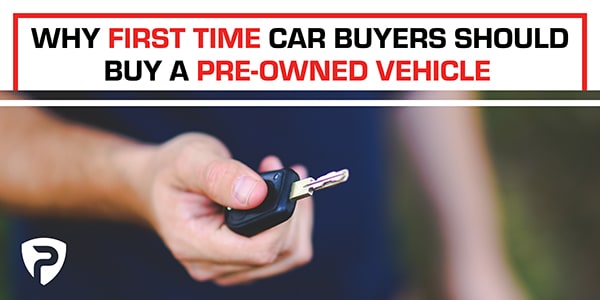 Buying a used/ pre-owned vehicle is a practical alternative for teens and first-time car buyers. Not only does it help save some pennies, but used cars are just as safe and reliable as new! The options are endless and choosing the safest vehicle for your individual needs is a seamless process when you choose a used car dealership!
Are You Ready to Begin Your First Car Search?
At some point or another, it comes time to begin the car buying process, browsing several local dealerships for the most suitable vehicle for your individual driving needs. Not only is buying a first car considered a triumphant life event, but a big investment financially as well. This raises the question of whether buying new or used is the better option. Buying the right car requires lots of initial research like checking the CarFax and vehicle history, calculating out a budget you can afford, determining the best model for your needs, and so much more.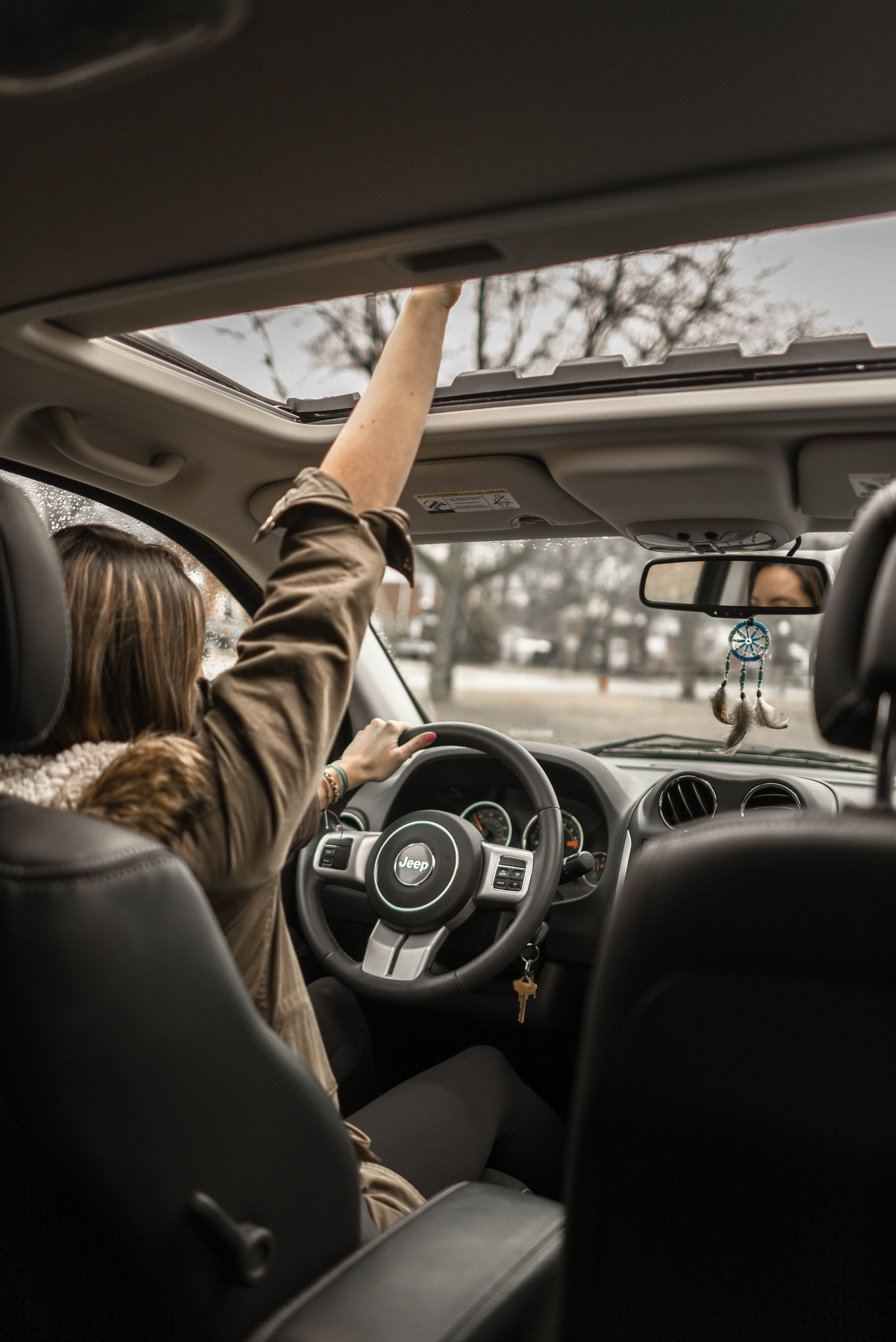 How Do I Decide if I Should Buy a New or Used Car?
This question carries a lot of weight and many first-time car buyers would automatically answer, 'a new car, of course!' But what if the better option was a used car? Used cars are a great fit for many different people for many different reasons. Whether it be for a teen who just got their license, or a first-time car buyer ready to trade in a vehicle passed down in the family, purchasing used has many perks!
Save $, lots of money- When you choose to be practical and buy a used car, you will have a lower monthly payment and have the flexibility to explore various vehicle models within a certain price point! Used car dealerships often offer vehicles under $15K, under $10K, and even deals of the week that you can browse to find your ideal, affordable car!
Used cars are certified- Used car dealerships are required to run used vehicles through a vigorous safety inspection to ensure they are safe and reliable. If they don't meet specific safety requirements, they won't be placed on the lot or considered certified pre-owned vehicles.
New car dealerships often have added fees- More often than not, dealerships have several added charges for dealer preparation, delivery, and who knows what else when you buy new. When you shop at a used car dealership, you have the ability to negotiate fees.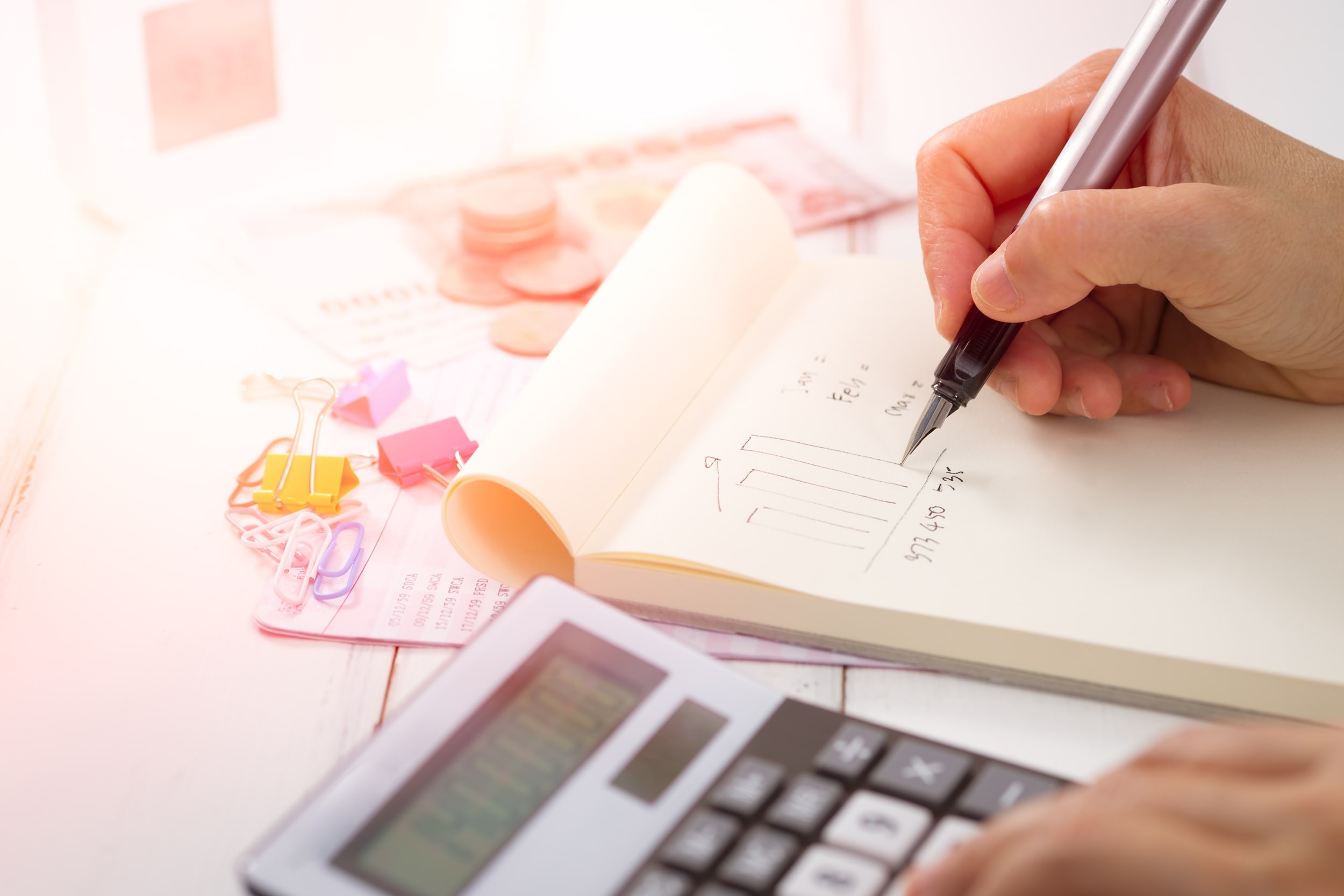 Eliminate registration fees- Since registration is typically based on a car's price, you can eliminate these fees when you buy used. Although you still have to bring the car to the DMV yourself to register it, you won't be paying as much as you would if you bought new.
There really is no reason to break the bank if you don't need to and that's why choosing to buy a used car for a new driver comes in handy. Many think that used means old, but that's not the case. There are many used cars that haven't been used very much by their owners, or were simply used as loaner vehicles at car dealerships.
How Much Should You Spend on a Used Car for a Teen or First-Time Buyer?
Ah now for the important question… how much should you spend on a used car? There are a lot of things that factor into selecting a quality used car at a good price point. Safety is always a top concern, but having all the latest tech-savvy safety gadgets is not always the most practical. In fact, used cars are often just as safe as new and can be a perfect vehicle for a first-time car buyer to gain driving experience and responsibility.
According to The New York Times, and the Insurance Institute for Highway Safety, on average, parents should spend between $4,000-$10,000 for a car for their teen. That seems fairly affordable, right? Several used car dealerships offer an inventory of vehicles under $10K, making it that much easier to find the vehicle of your teen's dreams.
Now, for the first-time buyer, it's a different story. This category is made up of anyone who is purchasing a car for the very first time, no matter what age. There's no denying that this can be a really tough and scary process. The important thing to remember is to not rush through it; take your time and do your research so you know what you can afford.
How much you spend on a car at this stage in life will greatly depend on your annual income. That being said, first-time buyers should spend between 35%, 20%, or 10% of their annual income. Depending on how much you make, and how much you're willing to spend, will help you determine at what end of this spectrum you fall in.
What Are the Best Used Cars for First-Time Car Buyers?
Determining a good budget to spend toward a used car may be tricky, and how much you spend may depend on what you can afford. All first-time car buyers should consider the safety and reliability of the used vehicle, and conduct research accordingly to identify which car is the best fit for them. Luckily, CNBC has made the research a lot more manageable. They have narrowed it down to a list of six spectacular 2018 car models, that are perfect for first-time buyers to consider. Without further adieu, these are the six best new or used cars, that dealerships such as Prestige Auto Mart offer first-time buyers: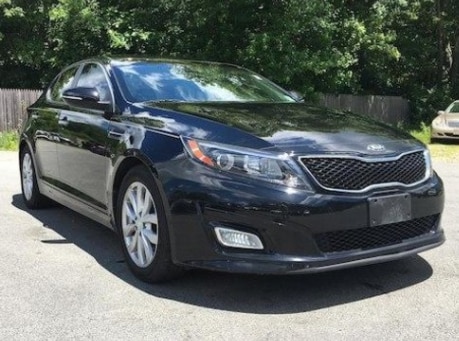 What is the Safest Used Car for Teens and First-Time Car Buyers?
No matter at what age, whether it be a first-time teenage driver or a first-time car buyer, safety and reliability are always a concern when buying a car, new or used. You want to know that you are buying a good car that will get you from point a to b for many years to come. This perhaps, is the most important criteria of your research before going to any dealership. The safety parameters of your vehicle will greatly depend on you and what you want for safety features in your car. However, based on rigorous crash testing, a few vehicles have been ranked higher in safety than others, especially for young teenage drivers.
According to Forbes, these are the car models that are considered the safest used vehicles for not only teens, but all drivers. A few of the vehicles found in the aforementioned CNBC list of best new or used cars such as, the Subaru Forester, Honda Accord, Subaru Legacy, and Kia Optima, have made it onto the list of safest used cars. Below are the remaining cars that belong to the list of safest used cars that dealerships such as Prestige Auto Mart offers: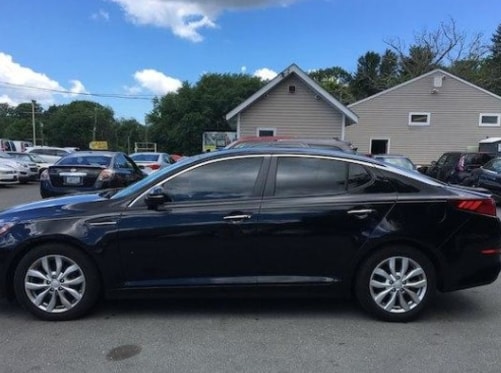 No matter what point you are in your life, a car is always a necessity to get from point a to point b. Used car safety is always a number one concern for most first-time buyers and parents of teens especially, which is why it is key to do your research to get both the best deal and most reliable ride.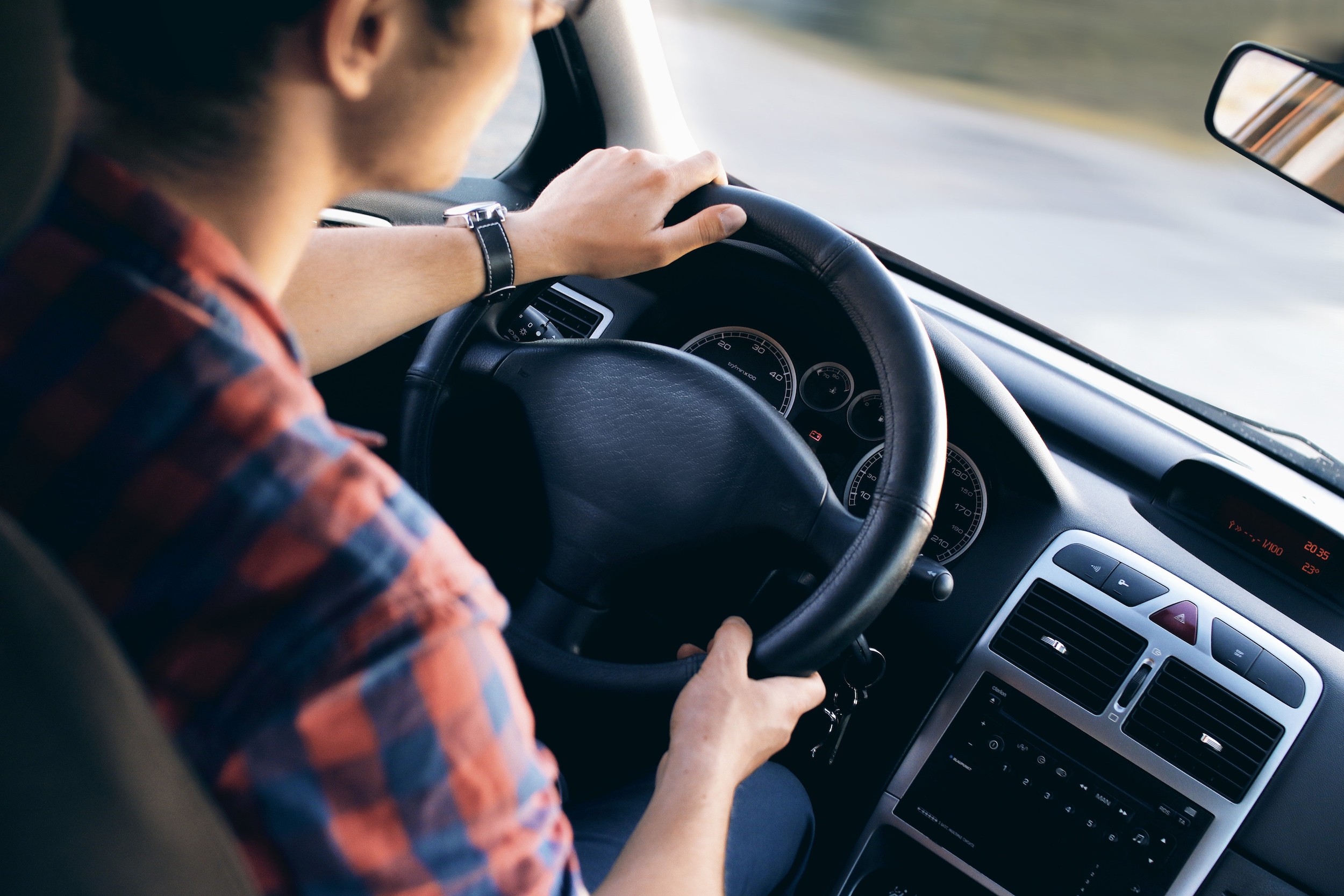 So, How Do I Finance My First Used Car?
Choosing a car you love is the fun part. Paying for it, on the other hand, is the hard part that no one can avoid. Instead of sitting down alone and trying to crunch the numbers, many dealerships have a finance center. These finance experts are there for a reason! They will work with you to help figure out the best finance options that fit your individual needs.
Maybe you have bad credit, no credit at all, or are worried since you don't have any money to put down? That's okay too! Although poor credit or the lack thereof can impact your financing, there are ways around it like getting a cosigner or working to improve your credit. If you have no money to put down, don't sweat it! Financial experts can determine the best fit for your needs.
Here at Prestige our expert finance center provides customers with experienced and knowledgeable financial advice to help them get the best financing on their used car. Not to mention, we offer our very own Buy Here Pay Here program that enables anyone to get financed, regardless of their current financial state. Here are some of the many benefits of financing at a used car dealership like Prestige:
Convenience- Keeps it simple; The same place you buy your car you're also financing it
Unique Approach- Financing available for any credit situation
Top Lenders- Close ties to many credit unions, banks, and financial institutions. Plus, most used car dealerships offer a special "Buy Here, Pay Here" financing program for those who can't finance traditionally
Competitive Rates- Secures the best rate and terms for all clientsInterest rates currently as low as 2.99% for 60 months OR 3.99% for 72 months with as little as $0 down.
What Types of Vehicle Protection Come with a First Time Car?
Another very important subject to consider when conducting your research is vehicle protection. Purchasing a car is already very expensive, now factor in the cost to maintain the vehicle and the cost goes up. You should never buy any type of car without knowing exactly what types of protection are offered to you. It's important to know exactly how the dealership promises to take care of all of your auto needs so you're not taken by surprise later on.
Dealerships such as, Prestige Auto Mart, do a great job of outlining and specifying exactly what they offer their customers in the way of vehicle warranty. They have what is called, "The Prestige Guarantee," that promises to their customers that each and every one of their vehicles undergo serious 30 point safety checks as soon as they arrive at the lot before they are allowed to be sold. In short, this means they check EVERYTHING. They also provide service contracts for their customers so they have the option to think about how to best pay for vehicle maintenance. One important factor they make crystal clear, is that they have different warranties for the different dealership locations. This is something that first-time car buyers need to be aware of. Research comes in handy here because most car dealerships don't have only one location. Many may not think this to be a big deal, and that there may not be differences at all, however, there are. As an example, the different Prestige location warranties are compared and contrasted below.
Prestige Westport & Taunton, MA
Limited Used Vehicle Warranty ("Lemon Law Warranty")
-Dealer is responsible for full cost of labor and all the parts needed to repair. The $100.00 excluded from dealer responsibility.
-Initial warranty for 90, 60, and 30 days with corresponding specific mileage
Inspection Stickers
-Vehicles sold at these two locations are NOT inspected before they are sold
-They do offer inspection sticker vouchers after sale registration
-If the vehicle doesn't pass inspection, they guarantee to fix the issue until it passes
Prestige East Providence, RI
Limited Warranty
-Warranty covers every vehicle for 30 or 60 days with corresponding specific mileage
-Dealer is responsible for 100% of the cost of labor and the parts corresponding to the systems covered
-Specific covered systems mentioned
Inspection Stickers
-All vehicles ARE inspected before sold; it's the law in RI
-A recent sticker completed within 90 days will be displayed
Prestige Auto Mart Can Help Get You Behind the Wheel of Your First Used/ Pre-Owned Vehicle!
Buying your first car comes with some strings attached like financing options, safety, and reliability to name a few. At Prestige Auto Mart, we are here to make your car buying experience as stress-free and positive as possible. If you're a first-time car buyer or simply interested in getting behind the wheel of a used/ pre-owned vehicle, we welcome you to browse our available used inventory at Prestige Auto Mart! We have three great locations in Westport and Taunton, MA and East Providence, RI!